Contact The Fig Man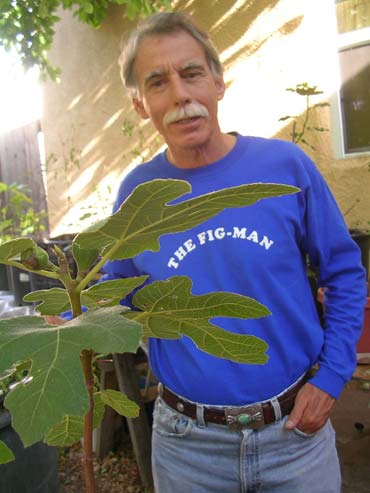 If you are interested in the following:

The Fig Man can be found
​at the following Markets
​Growing Fig Trees
Having the "Fig Man" speak at your event

Purchasing Fig Leaf Tea

Purchasing Fig Trees

Purchasing Larger Quantities of Fig Trees / Fig Tea

Fig Propagation Workshop

Winter Markets
November - April

2nd Saturday: Los ranchos Market (Rio Grande south of Alameda) 10AM to 12:00 noon
1st Sunday: Corrales, Corrales Rd. in front of post office, 11AM to 1PM

Spring & Summer Markets
May - October

Saturdays: Albuquerque Downtown Growers' Market, 9th and Copper, 8AM to 12PM
Sundays: Corrales Growers' Market, On Corrales Rd., just south of the Post Office, 9AM to 12PM
FIG TREES FOR SALE ALL YEAR!
​We have Paypal invoicing available to expedite the sale of which ever tree you choose. The "Fig Man" will personalize each sale to ensure your satisfaction, and email you an invoice to finalize the sale.
​
Over 10 varieties from $50 on up for heirloom historical non-nursery varieties.
All from the Albuquerque & New Mexico area, making them very hardy.
​I also have Chinese date trees (see
FAQ
), -6 degree Pomegranates and -15 degree Goji berry plants too (one of the highest anti-oxidants known and one of the easiest plants to grow)!
Gift Certificates available.
* Shipping to the Continental United States is Listed
** Please email for shipping rates outside the Continental United States